Hiwi-Jobs
Job opportunities for student assistants at a glance:
Web Developer: Data Science in Materials Science
Entry from the 06.11.2023
Position number 116265
Job vacancy: From now on
Description
Background
The digital transformation of experimental labs is an indispensable steppingstone in the broader application of machine-learning-based methods which tackle longstanding scientific challenges. One of the potential routes for converting data into knowledge is through the application of the FAIR (findable, accessible, interoperable, reusable) data principles. Fully applying these principles, however, requires a gentle balance of utilizing solutions like ontologies and virtual research environments, which need to be provided with user-friendly interfaces, thus lowering the barrier to entry for domain experts.
Objectives
The specific objective of this project is to engineer and further improve the front- and back-end infrastructure for effective communication between lab scientists, ontologies, and Kadi4Mat. Proof-of-concept work in that respect has already been performed and published (Garabedian et al., 2022, www.nature.com/articles/s41597-022-01429-9). Additionally, software solutions which facilitate the use and generation of FAIR data in practice have already been implemented at s prototypical level. Thus, this project will step on existing expertise, and the outcomes will be immediately applied in an experimental lab.
Requirements
Students who have experience in Python programming, espcially web development. Prior experience using the following tools and frameworks is a plus: Flask, Neo4J, Svelte. The applicant will be part of an active and diverse team of data scientists, experimental scientists, and mechanical engineers.
Possible start: as soon as possible
Job type/category
Field of study preferred

Engineering sciences
Electrical engineering & information technologies
Informatics
Mechanical engineering
Material sciences & engineering
Mechatronics & information technologies
Mechanical Engineering
Natural sciences and Technology
Physics
Favored career stage
Location/region

Karlsruhe city, Karlsruhe region
Sector
Language at workplace
Type of company
Contact
Nick Garabedian, Ph.D.
Linked Tribological Data Group Leader
E-Mail: nikolay.garabedian@kit.eduIlia Bagov, M.Sc.
Research Associate, Linked Tribological Data
E-Mail: ilia.bagov@kit.edu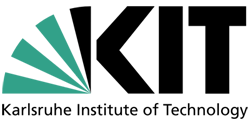 Company address
Institut für Angewandte Materialien


Germany

Top Jobs
Bayern

Marvell Semiconductor Germany GmbH

Karlsruhe city, Karlsruhe region

Marvell Semiconductor Germany GmbH

Karlsruhe city, Karlsruhe region

Albtal-Verkehrs-Gesellschaft mbH

Baden-Württemberg

Baden-Württemberg

Germany

Germany

Karlsruhe city, Karlsruhe region

Baden-Württemberg

Baden-Württemberg

Karlsruhe city, Karlsruhe region

Marvell Semiconductor Germany GmbH

Karlsruhe city, Karlsruhe region

Baden-Württemberg

Baden-Württemberg

Baden-Württemberg

Nationale Forschungsdateninfrastruktur (NFDI) e.V.

Karlsruhe city, Karlsruhe region

Karlsruhe city, Karlsruhe region

Karlsruhe city, Karlsruhe region

Baden-Württemberg

Baden-Württemberg

Bayern

Germany

Baden-Württemberg

Baden-Württemberg

Karlsruhe city, Karlsruhe region

Baden-Württemberg

Karlsruhe city, Karlsruhe region

Marvell Semiconductor Germany GmbH

Karlsruhe city, Karlsruhe region

Karlsruhe city, Karlsruhe region

Baden-Württemberg

Baden-Württemberg