Company Profiles
Here, individual companies present themselves in detail as potential employers.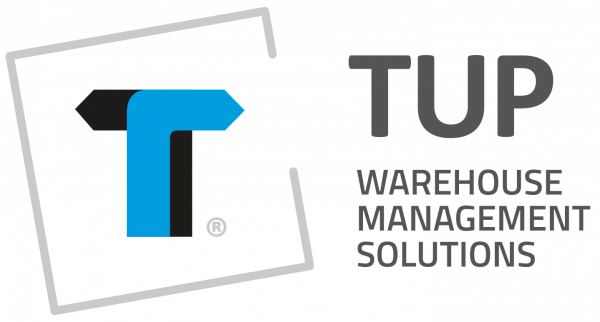 TUP GmbH & Co. KG
Fraunhoferstr. 1
76297 Stutensee
Company size: SME
Branch: Transport & logistics, IT & Internet
Gesuchte Studiengänge: Business management, Informatics, Information Engineering, Information System Engineering and Management, Mathematics, Mechanical engineering, Physics
For more than 40 years, TUP has been developing first-class intralogistics systems for national and international companies of different sizes and industries. The services offered by the family-owned company range from assistance with conceptual questions to the planning and realization of individual solutions and the selection of suitable technology.

The customer's business processes have always been the focus. The wealth of experience gathered over many years is reflected in the company's strong planning and consulting expertise. Experienced project managers quickly grasp the circumstances and problems, well-rehearsed teams develop and implement targeted innovative solutions for current customer and market requirements.

Well-known customers include the Otto Group, Zalando, Canyon, Pfizer, arvato, adidas, Bosch, Subaru and TUIfly.
A professional and friendly working environment with flat hierarchies and open communication is waiting for you. After an individual training phase (sponsorships and mentoring), we offer creative and independent activities as well as a permanent position.

In addition, there are numerous special services and benefits, such as a job bike or the option of a company car, the use of professionally equipped fitness rooms including supervision by personal trainers, group accident insurance and company health management.
What is special about us?
TUP is not your typical employer. If you're looking for a workplace where you can just be yourself without having to bend over backwards in business attire, then you've come to the right place. On our sustainable entrepreneurial campus, there is a family atmosphere that makes many people not want to go home right after work.

Look forward to various leisure and sports activities such as table tennis, boules, soccer as well as our climbing, cooking, chess and running groups. Regular barbecue sessions by the boss himself, internal wine tastings, company outings and parties also ensure that special feel-good factor.
We are looking for students who would like to develop into software developers, project managers and planners and who are enthusiastic about complex logistics projects and the control of conveyor technology in international distribution centers.

As a research-based company, we are also looking for analytically-minded reinforcement from university and college environments for our internal smart data and AI projects, with which we are actively shaping the future of the fast-growing logistics industry.
After an initial meeting and, depending on the position, a trial assignment, we will invite you to a second interview. If it suits both sides after the second interview, you will start with us at the agreed time.
Link to further application information
In our everyday work we communicate in German. We welcome any application, but recommend a language level of C1 or above.
Currently the following ads of TUP GmbH & Co. KG are offered in the job market:
1 Job ad
Back