Company Profiles
Here, individual companies present themselves in detail as potential employers.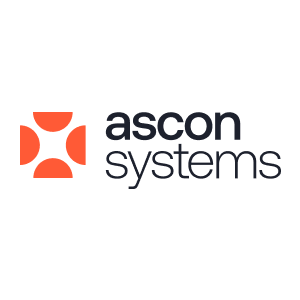 ASCon Systems Holding GmbH
Curiestr. 5
70563 Stuttgart
Company size: Startup
Branch: IT & Internet
Gesuchte Studiengänge: Business management, Civil engineering, Informatics, Information Engineering, Material sciences & engineering, Mechanical Engineering, Mechanical engineering, Mechatronics & information technologies, Mobility Systems Engineering and Management, Other fields of study, Production and Operations Management
Support:
Mrs. / Ms. Melisa Rastoder
People & Culture
At Ascon Systems, we have developed a revolutionary no-code control technology necessary to bridge the gap between physical and cyber-physical systems. Since 2017, we have been redefining automation, processes and systems. Thanks to our unique technology, nothing stands in the way of Metaverse solutions for industry.   

With currently 110+ employees, we challenge every day what many consider impossible. Our expertise from different industries and deep insights into these fields have led us to challenge the current state of execution of industrial automation and digitalization. That's precisely why we are able to offer our novel solutions within the "Industrial Metaverse". We can also prove our success with numerous prizes and awards, and our renowned investors encourage and affirm us to continue our progressive path into the future together. 

Would you like to be a game changer and tech visionary? 
Then come and join us creating the Industrial Metaverse.
You will be an integral part of our team from day one, receiving direct guidance from a mentor and the team, as well as a wide range of practical experience and regular feedback.

Our environment offers you room for initiative, so you work independently on projects and contribute to the company's success.

We take into account lecture times and exam periods

We offer the possibility of a permanent position after successful completion of studies and offer bachelor and master theses

Cool Stuff: employee discounts at various suppliers and great team events

Free Stuff: fresh fruit, coffee and water, parking spaces
What is special about us?
Our Mission: To develop revolutionary tools that make process automation easily accessible for everyone. Our revolutionary no-code control technology can close the gap between physical and cyber-physical systems. In addition, a considerable lack of professionals who are capable of coding affects many companies who are stuck in their progression. Our technology tackles this huge socio-economic challenge at its root by replacing coding with modeling. This enables enhanced flexibility and a level of unprecedented efficiency.

So nothing stands in the way of the Metaverse solutions for industry: From engineering to planning and commissioning to the autonomous real-time operation of factories and logistics processes, our technology revolutionizes the way products are manufactured flexibly and large, complex systems are controlled in real time.

This minimizes costs and downtimes for the industry and helps to use resources more efficiently. And yes, sustainability is also a very imp
Working students who enjoy gaining their first practical experience

Career starters or bachelor or master students in many areas

Computer scientists for software development in frontend or backend

Media designers in the area of UI/UX

Consultants in the area of customer experience

Consultants and developers in the area of IOT or production control (automation technology)

Technical writers and trainers in the Academy area (training courses, documentation and training for customers)
First contact: Your contact person will be happy to answer your first questions in advance by phone
Application: Send us your e-mail application with a short cover letter stating your desired location, starting time and salary expectations, as well as your profile and your last certificate
Confirmation of receipt: We will contact you within 1-2 days by phone or email
Getting to know each other personally: The interview day shows whether we can find a way together
Decision day: Getting to know colleagues/teams and possibly other executives with a final interview
Drafting of contracts: We offer you a permanent contract for a successful cooperation
Onboarding and 1st day: You are there and your induction starts according to the motto: "Share experience and knowledge"!
Link to further application information
Just apply by mail to: career@ascon-systems.de or call us if you have any questions: 0711-2585890.

After a first phone call or go-to meeting, you will get the chance to meet us at our headquarters in Stuttgart (Step3 building, Vaihingen). There will be a contract at the 2 contact, when we see a common way.
Back